---
Other things you can do:
White Paper Lanterns with Fabric Swags and Twinkle Lights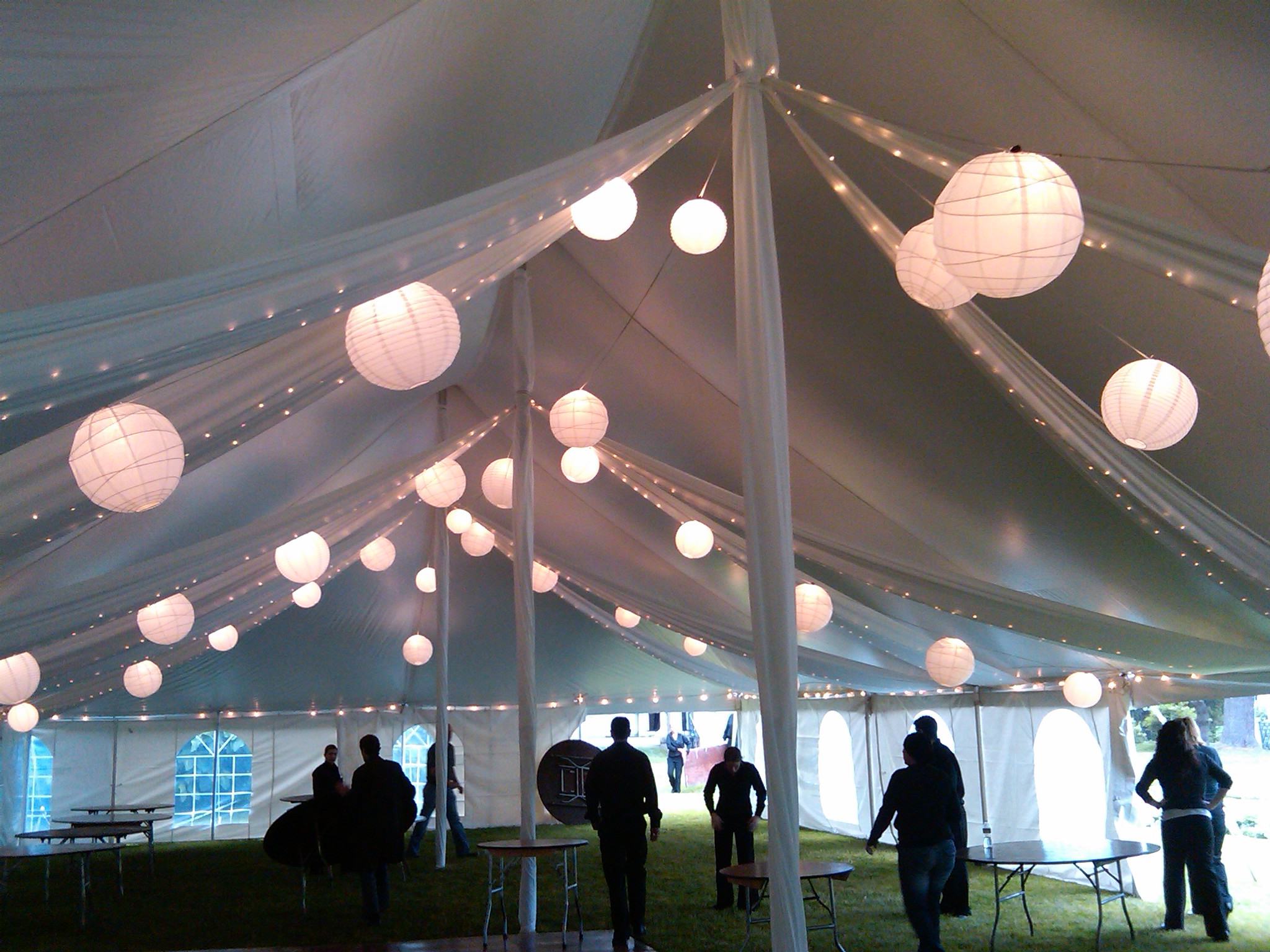 Fabric Swags add an element of sophistication and softness to your event. Swags can be additionally embellished with twinkle lights inside them. Paring these with paper lanterns brings a new dimension to the overall effect of your event.
Paper lanterns are a simple way to add soft mood lighting to weddings, special occasions, and everyday décor. We carry a hand selected assortment of paper lanterns in a variety of colors. Each type of paper lantern is at the top of its class for quality, style and lighting effect. Customize your decorating with round paper lanterns, or combine or attach them to bistros for an added effect.
We also offer battery powered LED paper lantern lights with remote controls for an additional cost.
Lighting is an area where we really shine as a design team. We can create many auras with our lighting options and will work with you to create the ambiance you've dreamt of. Our staff illuminates your event ourselves, which allows us to be flexible and creative on your wedding day to ensure you get the look you want.
We offer many different lighting options. Call for details or to talk about creating the custom look you want.
For reservations and questions call us today at 978-283-4884 or 866-215-TENT
or send us an e-mail to info@rentent.com