---
Other things you can do:
Event Services
It's YOUR Party
As a small company, we are able to offer specialized service to meet your unique needs. We're friendly, flexible, and creative. Not sure what you need? Looking for inspiration? We don't just provide event services and the equipment. We'll also help you decide what you need to create the right setting for your event. We're always up for a challenge! Call us and we'll see what we can do to make your event especially yours.
We carry top quality equipment rentals suitable for all occasions including:
Tents – large selection of sizes and styles
Dance Floors
Stages
Lighting
Tables
Chairs
Decorations
Heating
Fans
Grills
We specialize in: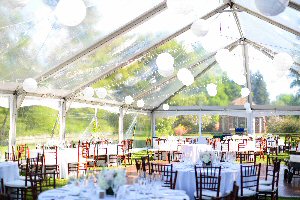 Weddings
Whether you prefer the royal treatment or a casual clambake, we'll take care of the details to create your dream setting.
---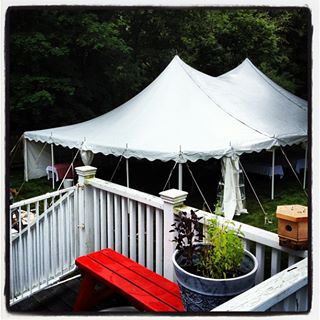 Special Events
Birthdays, anniversaries, graduations, reunions — any excuse to throw a party! We've got the supplies to create a fun, festive atmosphere for all kinds of celebrations and shindigs. No event is too big or too small. Call us today and we'll help you get the right tent for your space whether it's your backyard or the back nine.
---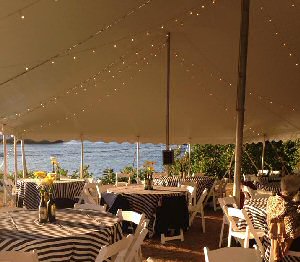 Corporate Events
From small meetings to large product launches, annual meetings, or the company BBQ, we'll handle your corporate events with flair. Tents, tables, chairs, and stages — we'll create the right environment to make your event a success.
---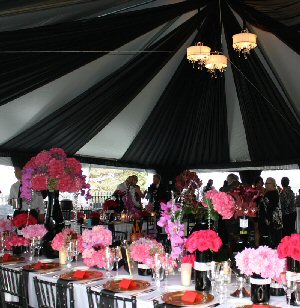 Calling All Event Planners and Caterers
We know what's involved in planning events, the importance of small details, and in guaranteeing their success. From a backyard BBQ to a lavish wedding, an intimate dinner party to a large corporate event, we have the experience, quality equipment, and exceptional service needed to help you wow your customers. We have regular working relationships with numerous event planners and caterers and are always looking to forge new alliances. Let's plan a party! Contact us today.
---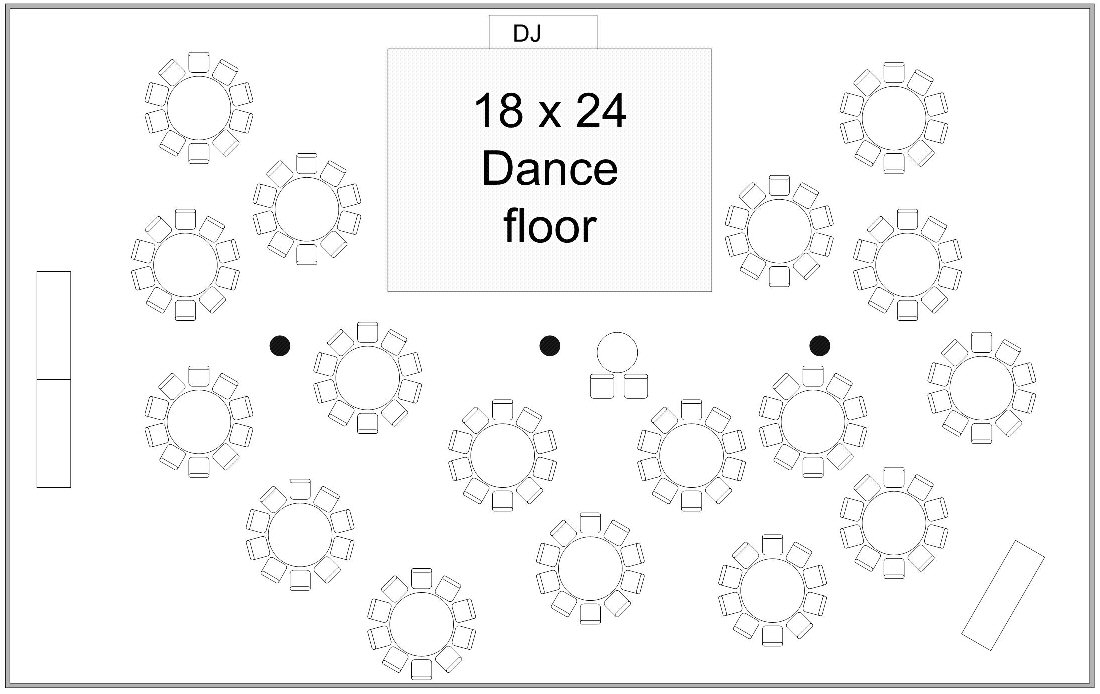 Sample Layout
If you know how many people you are expecting, click the link below to view some tent, dance floor and stage options. Please note that these are suggestions, and we can custom design for you any type of layout, for any size group that you need.
---