---
Other things you can do:
Perimeter Lighting in a Genesis Pole Tent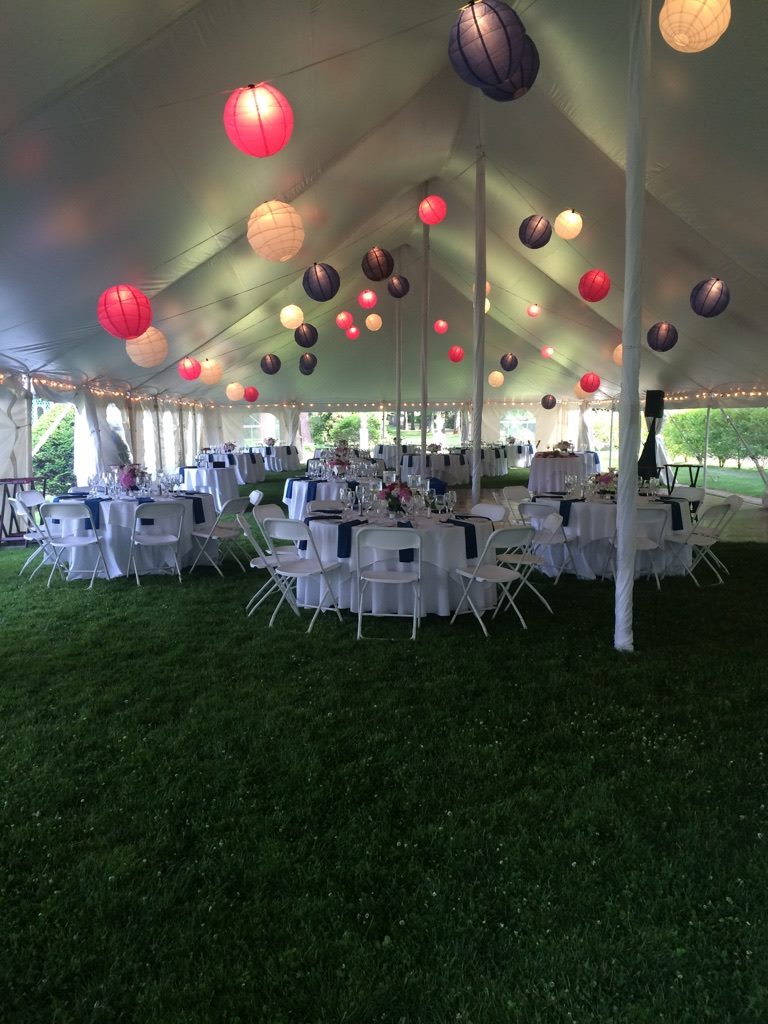 Perimeter lighting is installed around the top inside edge of the tent.
Whether it is required with certain lighting elements or an addition to add depth to the effect, perimeter lighting is a nice compliment to many of our lighting offerings.
(Tents 30′ wide and larger will need an interior lighting source as the main source of light to ensure enough there will be sufficient light. Perimeter lighting can be used as a compliment in these cases.)
Lighting is an area where we really shine as a design team. We can create many auras with our lighting options and will work with you to create the ambiance you've dreamt of. Our staff illuminates your event ourselves, which allows us to be flexible and creative on your wedding day to ensure you get the look you want.
We offer many different lighting options. Call for details or to talk about creating the custom look you want.
For reservations and questions call us today at 978-283-4884 or 866-215-TENT
or send us an e-mail to info@rentent.com