Staging – Runway Style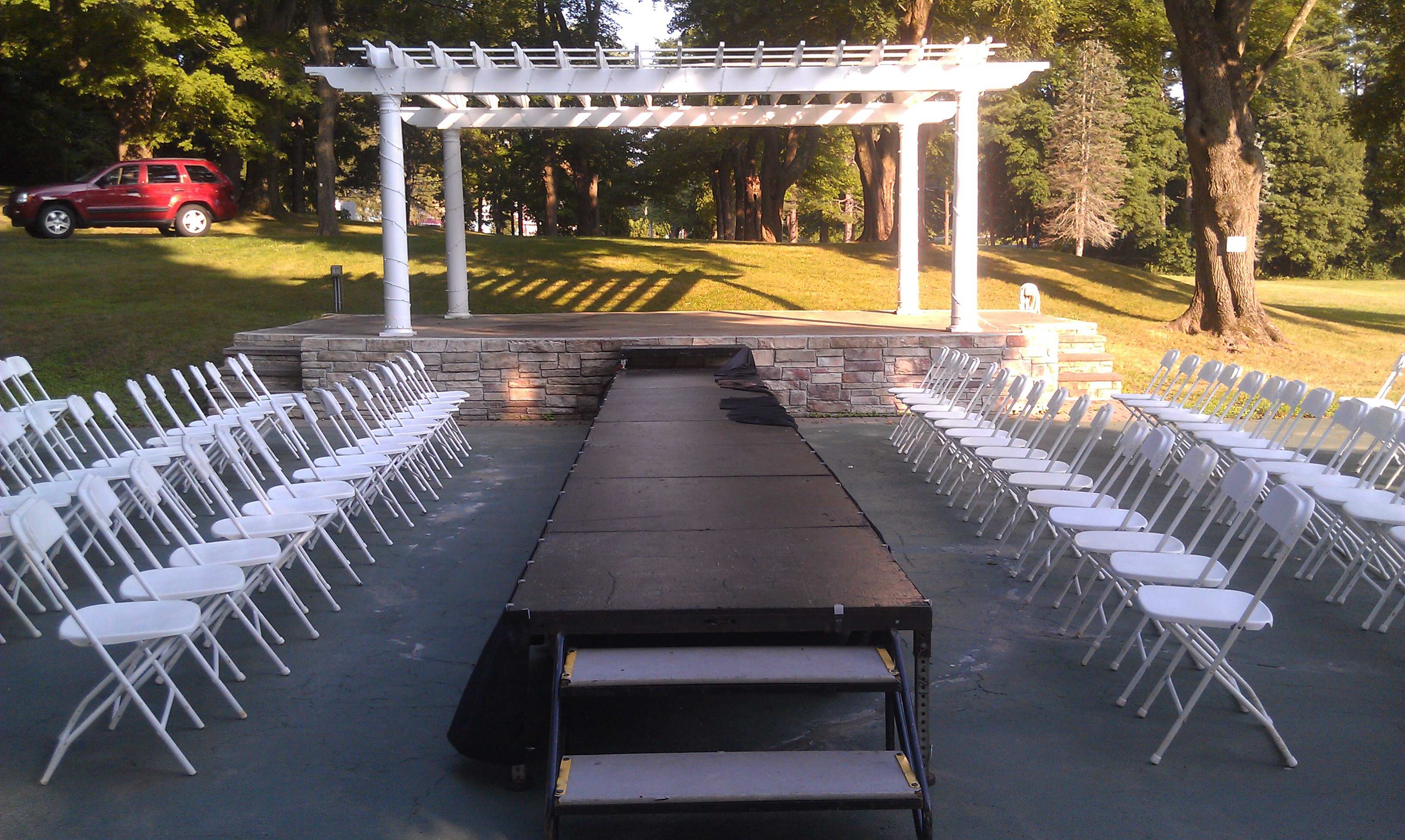 The Event Co. offers a variety of staging and flooring options.
Please call for pricing (all pricing includes installation on level ground).
Parquet Dance Floors
Any variation in size of 3×4 pieces.
Staging
Any variation in size of 4×4 pieces. Comes with or without safety railings – depending on height. All staging comes standard with black skirting. Stairs available upon request.
Full Tent Floor Options
Grey Plastic Surlock Flooring- Can be used as a subfloor covered in green or black astro turf or under snapock flooring (special order), or used on its own.
Maple Snaplock over Plastic Subfloor – **special order*
For reservations call us today at 978-283-4884 or 866-215-TENT
or send us an e-mail to info@rentent.com